where nature meets artistry and hard work pays off.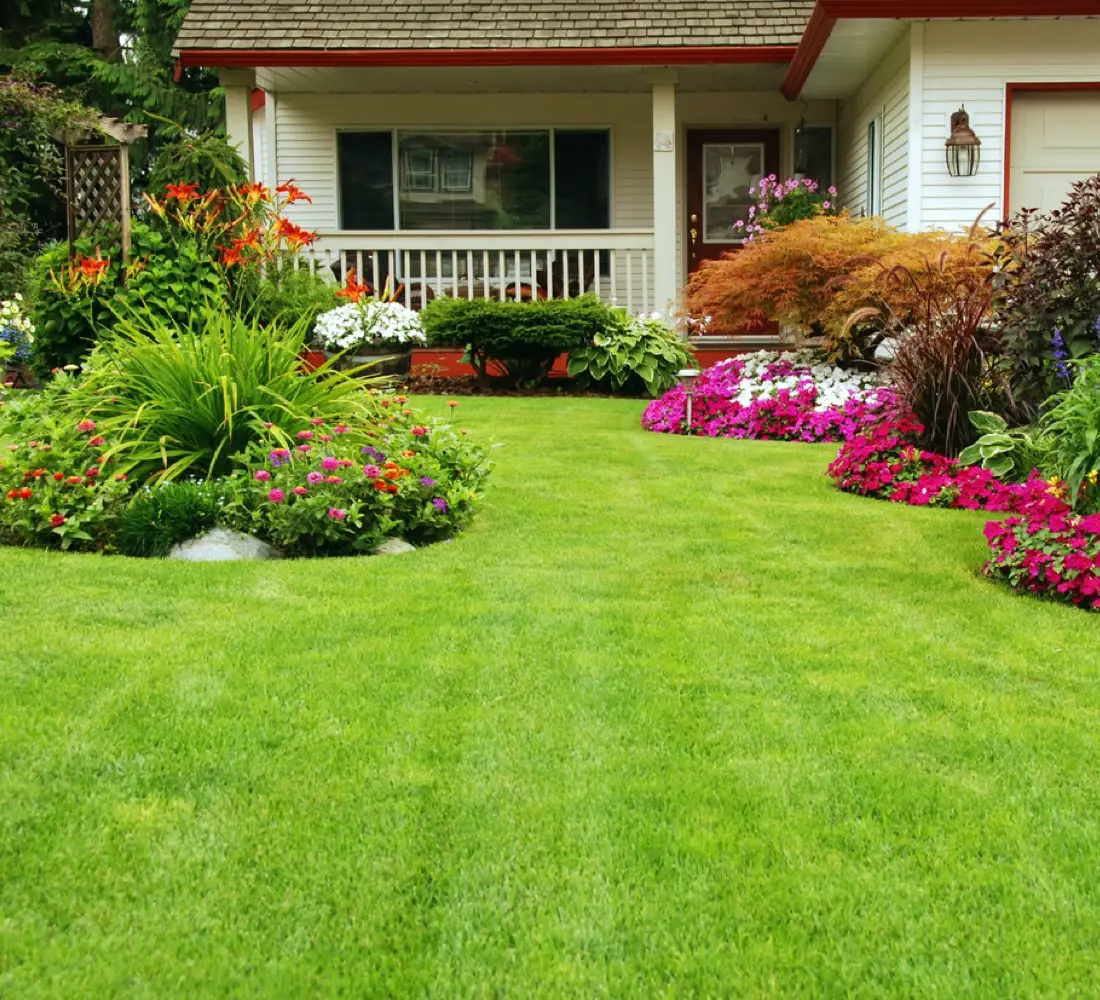 His Creation, Our Privilege.
Adam Elrod had one purpose in mind when he started Elrod Landscaping: to honor God and serve people by providing quality landscape services at fair prices. From day one, Adam's mission to beautify, protect and sustain the natural environment has been an extension of his faith and an expression of his service. We're both proud and thankful to have grown from a one-man operation into a team of dedicated individuals, committed to excellence in all we do. From major yard overhauls to weekly lawn maintenance, our team is passionate about delivering results that meet your highest expectations and bear witness to the beauty of creation.
From residential lawn maintenance to large-scale commercial landscaping, Elrod Landscaping offers a comprehensive array of services to meet your outdoor needs. We believe in providing timely service with a personal touch, and we'll work hard to ensure you are 100% satisfied with the results. Our goal is to make your lawn look its best, no matter what the season brings.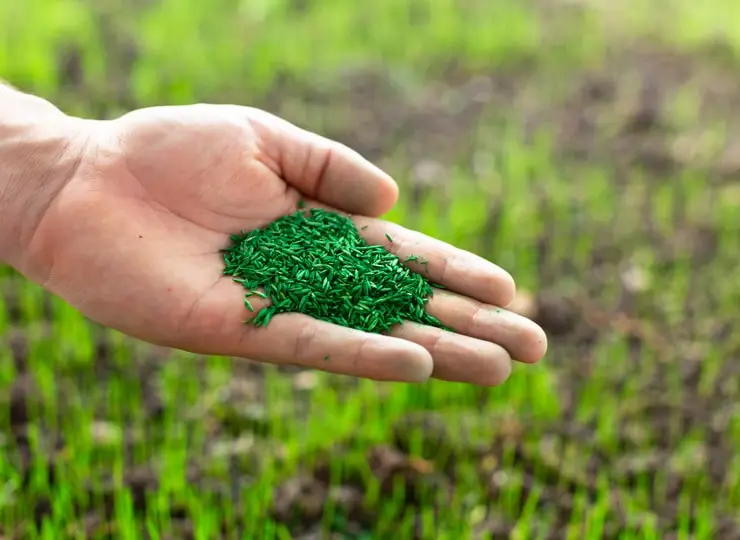 Aeration and Over-Seeding
If your yard is thinning or beginning to look sparse in certain areas, aeration and over-seeding may be the answer. This process involves perforating your lawn with small holes to allow for aerated root growth and then applying a specialized seed mix that promotes healthy lawn growth over time. Lawn aeration promotes a stronger root system, reduces run-off, and helps your lawn resist disease and drought.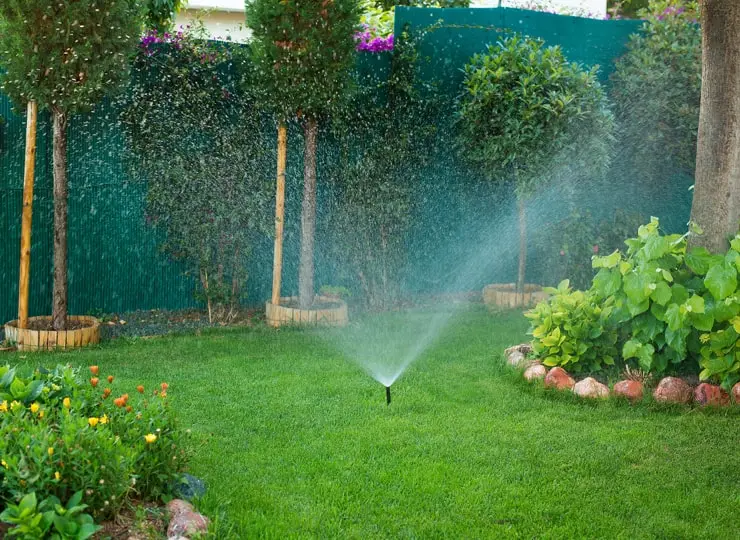 Lawn Maintenance
From weekly or biweekly mowing to trimming, edging, weeding, and leaf-blowing, your yard will look pristine, and your neighbors will be asking for tips! Our maintenance services are designed to keep your lawn looking its best year-round and can be customized to fit both your schedule and your budget. We're happy to take the hassle out of your lawn care routine so you can focus on enjoying your outdoor space.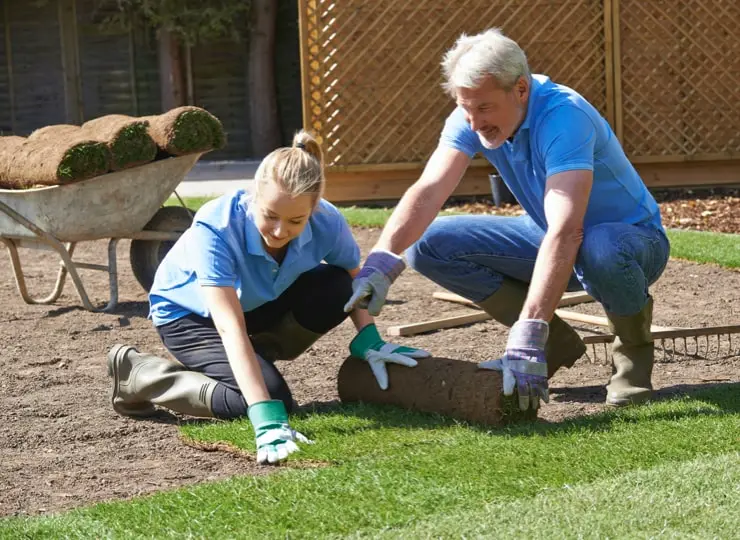 Sod Installation
We get it. Sometimes you just can't wait for the grass to grow. Whether you're looking to replace a patch of grass or completely overhaul your lawn, Elrod Landscaping has the expertise and equipment necessary to get it done. We'll work with you to choose the best sod for your needs and deliver beautiful results in no time.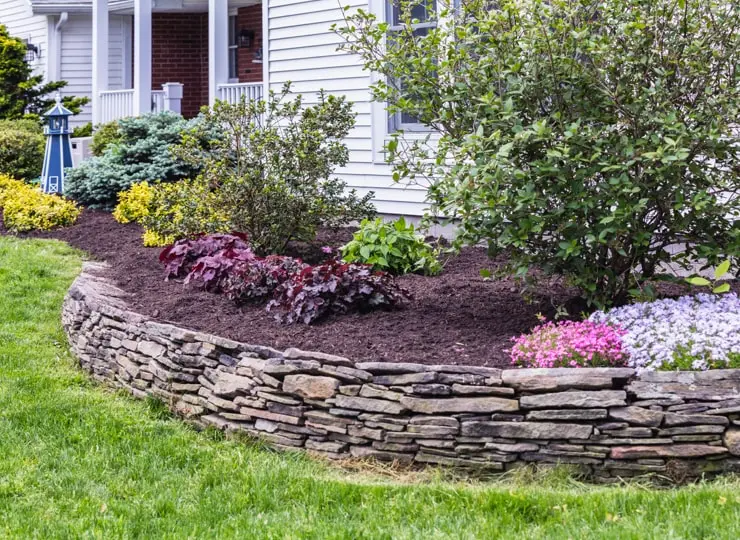 Pine Straw/Mulch Installation
For that finishing touch, installing pine straw or mulch is a great way to add texture and color to any outdoor space while also reducing weed growth, protecting plant roots, and conserving moisture. Whether you prefer a natural look or something a bit more colorful, we'll help you select the perfect mulch or straw for your landscape.
At Elrod Landscaping, our commitment to you is simple: we'll serve you honestly and honorably, as good stewards of all that's been entrusted to us. We're locally owned, and our clients in Canton, Ball Ground, Cumming, Alpharetta, Milton, and surrounding areas have come to trust us for our integrity, quality work, and fair prices. When you choose Elrod Landscaping, you can count on us to get the job done right, every time.