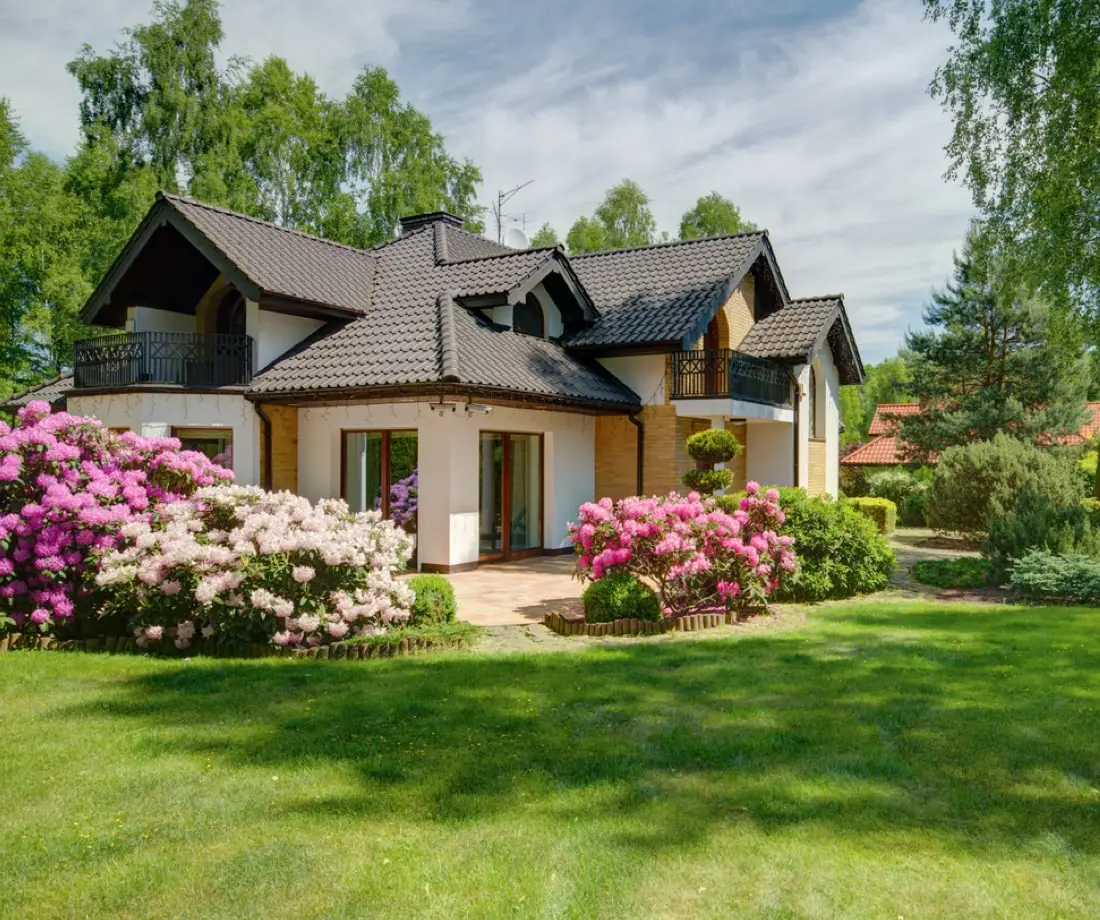 The Hassle-Free Way to a Pristine Yard
A thick and luscious lawn doesn't have to be an elusive dream—or a never-ending to-do list. With our maintenance service plans, it's easy to keep your outdoor space looking its best all year long. Serving the Georgia areas in and around Cumming, Canton, and Alpharetta, our team of trained trimming professionals will create a custom maintenance plan that's tailored to the specific needs of your outdoor space, ensuring your yard is cared for and kept beautiful, with no effort from you at all. At last, you can kick back and enjoy your lawn; we'll take care of the details.
Whether it's hot and muggy or cold and snowy, we have your yard work covered. From weekly summertime mowing and trimming to seasonal fertilizer application and over seeding, our lawn maintenance service means that you can avoid the hassles and still keep your lawn looking its best. We'll take care of the hard work, protecting your lawn against the ravages of weather, weeds, and whatever else comes its way. When we're looking after your yard, you can relax and enjoy it.
Your yard is your outdoor oasis, but the time and attention it takes to properly maintain it can be daunting. Don't dread the tedious trimming tasks; our services let you appreciate the beauty of your lawn without the chore of doing it all yourself. With Elrod Landscaping, you can trust that your lawn is in good hands all year round, leaving you with one less item on your to-do list and a lot more peace of mind.
Your Reassurance, Our Reputation
Our commitment to professional service and customer satisfaction is clear. Check out what our customers have to say, and then give us a call to get started.
Matthew M.
Canton, GA.
We've been working with Adam and his team for several years now, and we couldn't be more thrilled with the results. From designing our outdoor space to maintaining our lawn, they've always paid careful attention to every detail and demonstrated the utmost professionalism. Once, we had a last-minute request for yard work THAT DAY because we were having a get together — and they were here within the hour! We truly appreciate the exceptional service and quality of work that Adam and his team provide, and we're delighted to recommend them to anyone looking for top-notch landscaping services.
Lauretta N.
Canton, GA.
For years, our muddy yard on a hill had been a constant source of frustration. Despite our best efforts, we simply couldn't get any grass to grow. Then, Elrod Landscaping came to our rescue. They spent an entire day prepping our yard with seeding, aerating, and even adding straw to help the grass take root. The results were nothing short of remarkable! We now have a lush, green lawn that we can enjoy. We're so grateful to Elrod Landscaping for their expertise and hard work, and we highly recommend them to anyone looking for help with their landscaping needs.
Reap the Rewards of Regular Lawn Maintenance
Not only does routine maintenance keep your yard looking its best, but it also helps ensure that your grass and soil stay healthy and disease-free. Elrod Landscaping will help you get the most from your outdoor space with an effective maintenance plan that considers the unique needs of your lawn. With our lawn maintenance services, you'll find yourself looking forward to all the rewards a well-kept lawn can bring.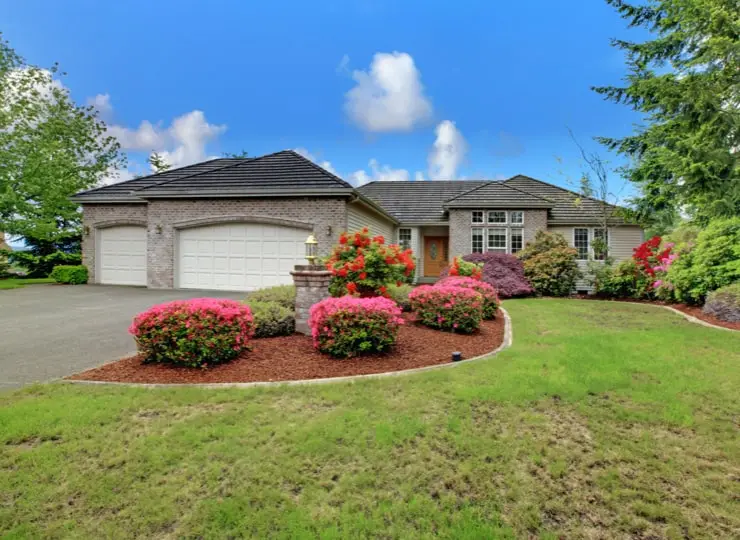 Take Back your Time
Our routine maintenance plans give you the freedom to spend your free time doing what you want to do, not what you have to do. With our services, you can confidently leave the lawn to us and get back to enjoying your outdoor space and your weekends. Whether your lawn and garden require weekly mowing and trimming, monthly pruning, or seasonal fertilizer application, contact us today to learn how our services can benefit you. It's time to stop stressing about lawn care and start enjoying your yard. Let us show you how our services can help you reap the rewards of a pristine lawn without sacrificing your weekend.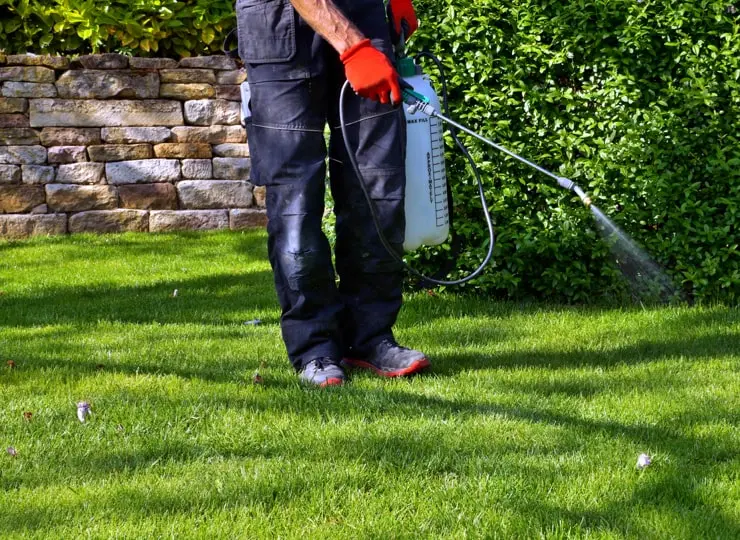 Trust the Expert Knowledge
Whether you have questions about your soil, water usage, invasive weeds, or best-performing grasses, our team of professionals is here to help. Our experts have the knowledge and expertise to provide you with informed advice so that you can make the best decisions for your lawn and garden. We offer comprehensive lawn maintenance plans that cover everything from routine mowing and trimming to seasonal fertilizer application and water consumption. We find that informed customers are our best customers, and that includes keeping you up to date on the latest lawn care trends and techniques.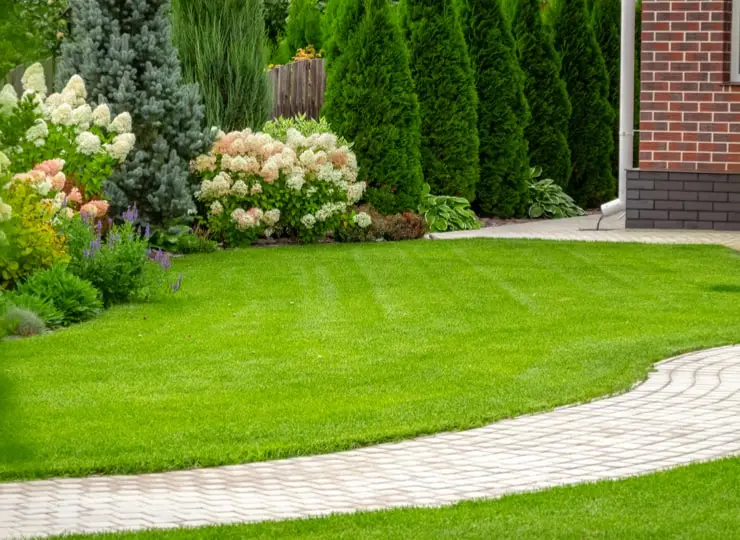 Give Your Curb Appeal a Boost
Whether you're in the market to sell your home or just want to show off your outdoor space, curb appeal matters. Curb appeal gives your property a boost, and we can help you achieve it. From mowing and trimming to weeding and edging, our expert services will make your lawn look its best, so that passersby are impressed with the beauty of your yard. With regular maintenance, you can be certain that your outdoor space always looks appealing and inviting.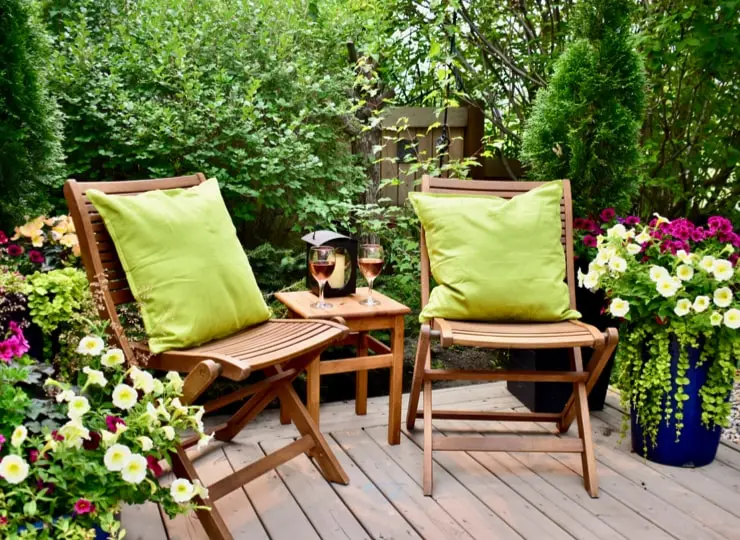 Increase Your Home's Value
It's no secret that a well-kept lawn will increase the value of your home and attract more attention from potential buyers. It's also true that an unkempt yard can send would-be buyers on their way quick, fast, and in a hurry. Don't let sub-par curb appeal drag down the value of your property; let us help you get the most from your outdoor space. With our lawn maintenance plans, you'll find that your home's value remains high and attracts all the right kinds of attention. We make it easy for you to get the grass of your dreams.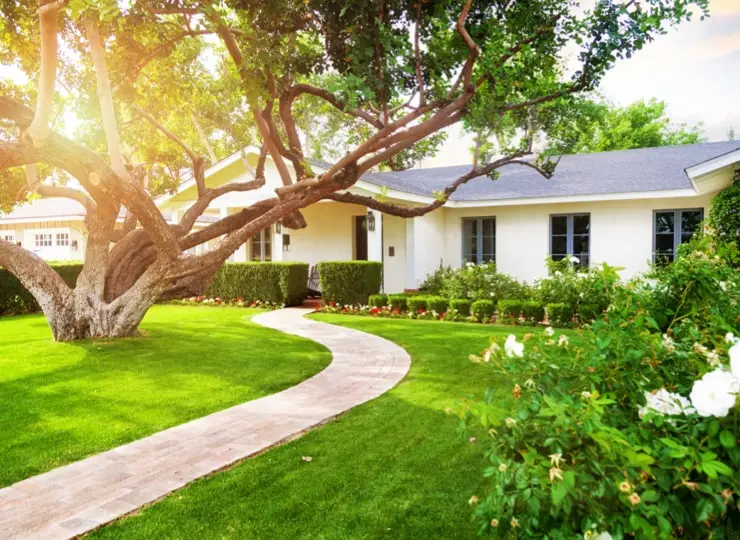 Deter Criminal Activity
A healthy manicured lawn is not an ideal place for criminals to hide. By having routine lawn maintenance done, you can help deter criminal activity in your neighborhood and make your property a safer place for everyone. With regular service, you can rest assured that you're taking an active role in keeping your area secure and extra vigilant against any unwanted visitors. Keeping your yard looking great and making sure it's well maintained is one of the best ways to reduce crime in your neighborhood. At Elrod Landscaping, we understand the importance of having a beautiful and safe lawn. That's why our services are designed to help you get the most out of your outdoor space while providing peace of mind.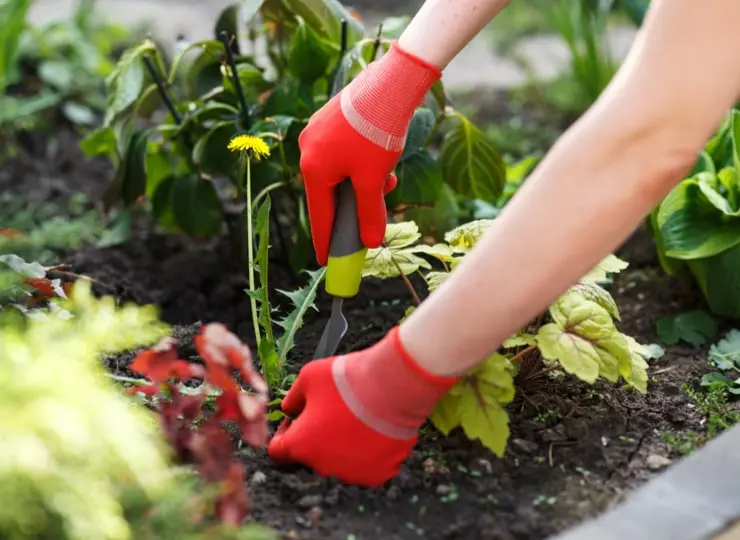 Control Weeds
Weeds have a way of sneaking in and taking over your lawn and garden when you're least expecting them. Stay ahead of the game with Elrod Landscaping. Our team is experienced in controlling and eliminating weeds, so you can enjoy a beautiful lawn all year long. We use safe and effective methods to make sure your yard stays weed free. We know which grasses are most susceptible to weeds and which grasses can help you control them. With our customized plans and expert advice, you can trust us to keep your lawn looking its best without the hassle of weeds getting in the way.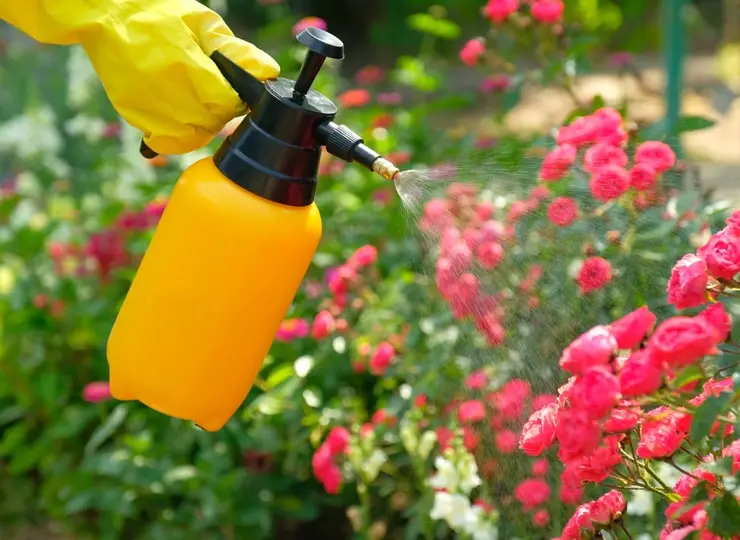 Pest Control
When it comes to pest control, Elrod Landscaping has you covered. We understand how pests can be a nuisance and take extra measures to help your property remain pest-free at all times. Our team is knowledgeable in identifying potential threats and will work with you to develop a customized plan that works best for the needs of your lawn and garden. Forget about dealing with pesky pests—let Elrod Landscaping handle them for you!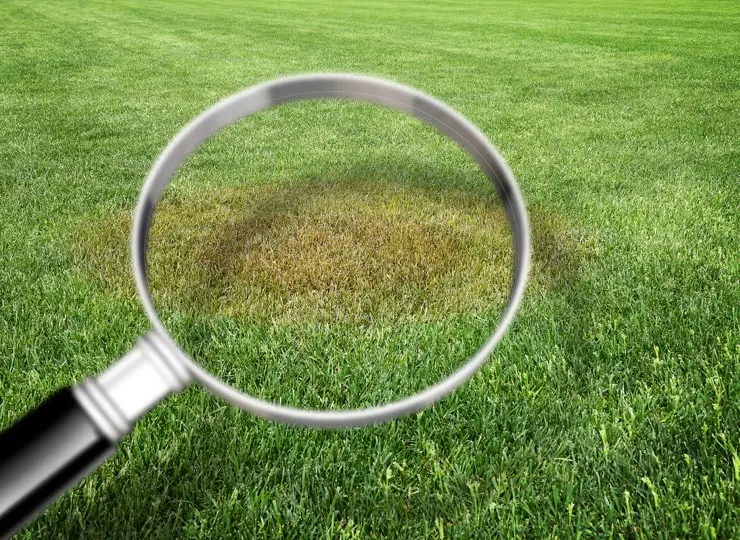 Control Fungus and Bacteria
Maintaining your lawn's health is essential for both its beauty and its safety. Unfortunately, fungus and bacteria can build up over time, leading to disease and other problems. Elrod Landscaping knows how to keep these issues at bay with regular maintenance. We use the best products and techniques to ensure that your lawn stays healthy and free of hazardous fungi or bacteria. With our expertise, you can trust that we will take care of any potential problems quickly and effectively—giving you peace of mind that your yard is in good hands.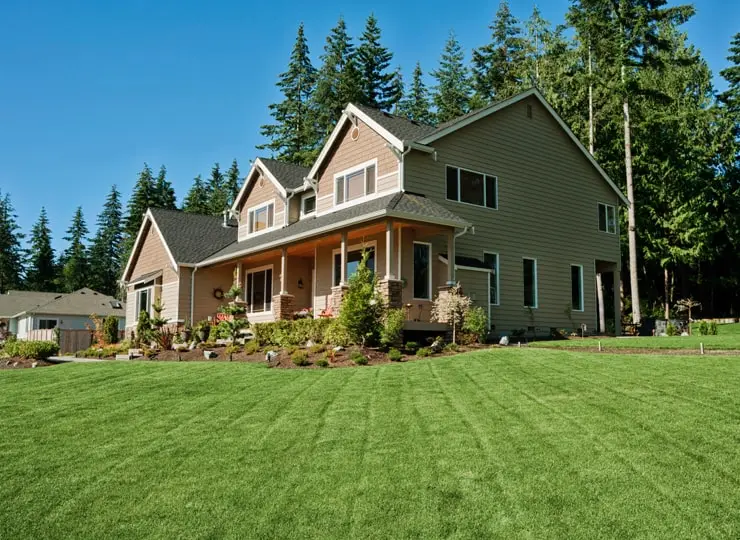 Environmental Benefits
Grasses are essential for regulating air quality and temperature, as well as preventing soil erosion and water pollution. Elrod Landscaping understands the importance of these environmental benefits and takes them into account when caring for your lawn. Our team is experienced in maintaining a lush, healthy grass that will help protect the environment and improve the look of your yard. Our eco-friendly practices are designed to conserve water and other natural resources as well as to help you get the most out of your outdoor space. Keeping your lawn healthy and attractive has never been easier—or greener!
A Service Experience Like No Other
At Elrod Landscaping, we believe in servant leadership, that to be a good leader, you must first be a good servant. We believe we are accountable to serve our customers and plant life in a manner that exceeds expectations. To that end, we strive to provide our customers with an unparalleled service experience that combines our dedication to customer satisfaction with the highest quality of workmanship. Our team is committed to getting your job done right and on time every time. With Elrod Landscaping, you can trust us for prompt and efficient services that will leave your lawn looking better than ever.
From your initial consult to your final walk-through of your completed project, you can count on Elrod Landscaping for superior customer service every step of the way. Let us show you why we're the best choice for lawn maintenance services (and more) today.
If your grass is looking patchy and thin, the soil may be too compacted. Aeration can help with this by creating small holes in the soil to improve water, air, and nutrition penetration. This process will also help promote plant growth and reduce any stress your grass or other plant life may be under due to compaction or lack of water. Our aeration services will help restore your plant life to a healthy, lush, and vibrant state.
Typically done in the fall, over seeding involves planting grass seed over existing turf. This process helps to thicken and strengthen the lawn, creating a more lush and beautiful outdoor space. It also helps to control weeds and increases your lawn's resistance to disease.
A-la-carte lawn care services are also available if you simply want a one-time mowing or other maintenance service. Whether you need mowing, edging, trimming, fertilizer application, or debris removal—our team can handle it. We know that sometimes you just don't have the time to take care of everything by yourself. Let us help you take back your time with the lawn care services you need.
When you choose Elrod Landscaping to manage your yard, expect to gain more than just a beautiful lawn. With our comprehensive services and dedication to customer satisfaction, you can expect to find a hassle-free experience and a team of professionals committed to making sure your lawn maintenance needs are met with quality and efficiency. Our maintenance plans have you covered throughout all four seasons, so you can trust that your yard will always look its best.
Expect to have extra freedom. Expect to have peace of mind knowing your grass is in good hands. Expect to have a lawn that adds value to your home and the neighborhood. When you partner with Elrod Landscaping, you can expect it all—let us show you how we can make your dream yard a reality!
Ready to Get Started?
From mowing and trimming to weeding and watering, we know that maintaining the lawn can seem like a never-ending task. If you find yourself trimming away at all your spare time with no end in sight, let us lighten the load. We're the trimming and edging, mulching and debris removal experts. We take care of the yard work so you can take care of the fun stuff.
Contact us
today to get started on cultivating the yard of your dreams!