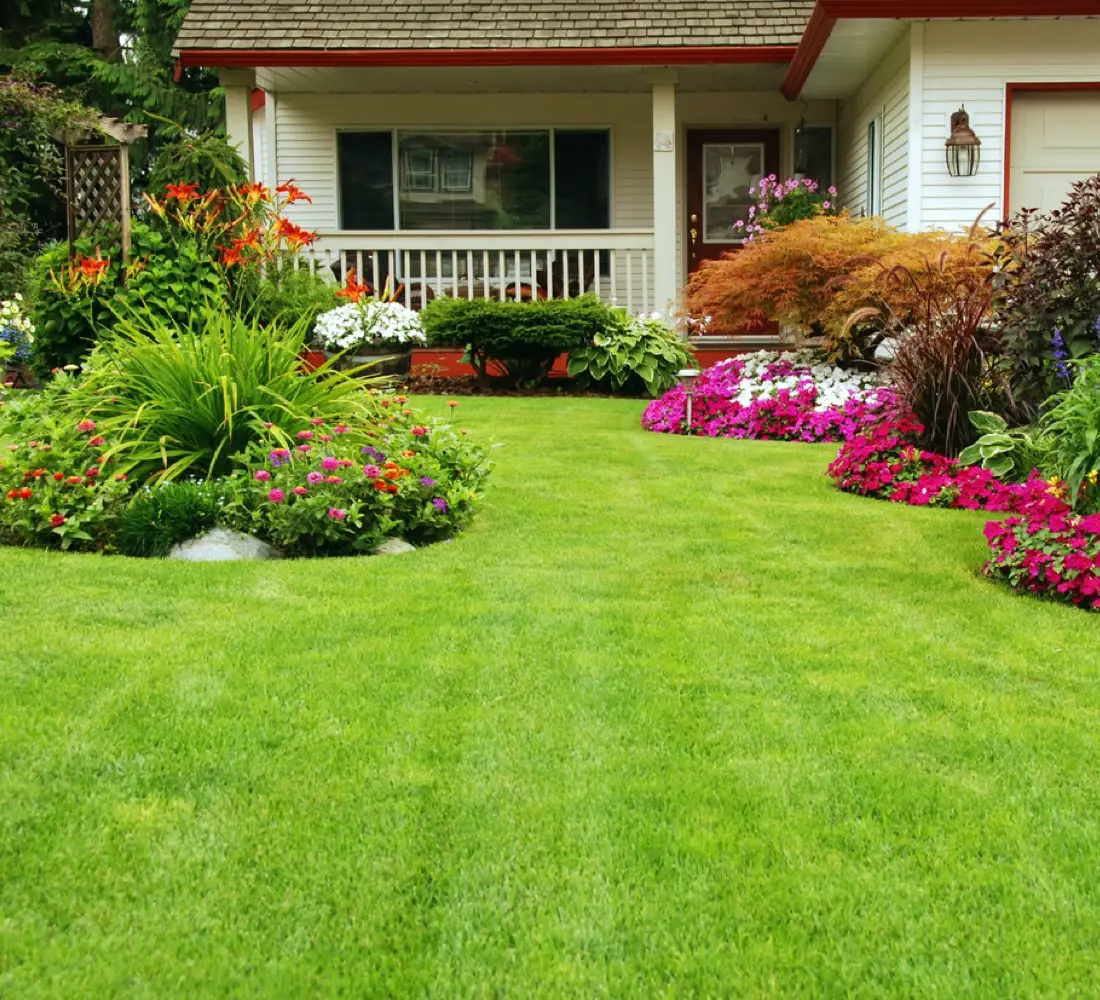 Save Your Lawn with Overseeding, Not Sod
Do sparse sections of grass and bare patches have you feeling embarrassed and frustrated with your yard's appearance? Tempted to throw down some sod and call it a day? Before you commit to such a costly and labor-intensive undertaking, consider the professional overseeding services from Elrod Landscaping. It's an affordable, fast, and effective way to bring life back to your lawn and turn it into the showstopper you've always wanted. Overseeding is the smart solution to fill in bald spots, thicken your grass, improve the texture and quality of your lawn, and restore its overall health. We serve our Georgia neighbors in the Canton, Alpharetta, and Cumming areas with pride.
Give Your Lawn a Makeover with Roots
If your curbside appeal has lost its luster, overseeding with Elrod Landscaping is the natural solution to breathe life back into your tired grass. Essentially planting a variety of grass seed directly into your existing lawn, overseeding helps your grass to grow thicker and more densely, which, in turn, helps control weed growth and enhances the health of your lawn. The Elrod Landscaping team has years of experience in overseeding, using a variety of premium-grade turfgrasses that are sure to reinvigorate even the toughest patches with long-lasting roots.
Whether you've got a small patch of grass or a large, sprawling lawn, overseeding can help you achieve the lush, emerald green look and intense color contrast sure to make heads turn. We'll help you determine the best type of grass seed for your lawn based on sun exposure and soil type—and you'll have a new lawn in no time.
Sowing Seeds, Reaping Reviews
From the initial consultation to the remarkable end results, check out what our customers have to say about our overseeding service.
Matthew M.
Canton, GA.
We've been working with Adam and his team for several years now, and we couldn't be more thrilled with the results. From designing our outdoor space to maintaining our lawn, they've always paid careful attention to every detail and demonstrated the utmost professionalism. Once, we had a last-minute request for yard work THAT DAY because we were having a get together — and they were here within the hour! We truly appreciate the exceptional service and quality of work that Adam and his team provide, and we're delighted to recommend them to anyone looking for top-notch landscaping services.
Lauretta N.
Canton, GA.
For years, our muddy yard on a hill had been a constant source of frustration. Despite our best efforts, we simply couldn't get any grass to grow. Then, Elrod Landscaping came to our rescue. They spent an entire day prepping our yard with seeding, aerating, and even adding straw to help the grass take root. The results were nothing short of remarkable! We now have a lush, green lawn that we can enjoy. We're so grateful to Elrod Landscaping for their expertise and hard work, and we highly recommend them to anyone looking for help with their landscaping needs.
The Overseeding Advantage
Typically done in either the spring or fall seasons (and often in conjunction with aeration) overseeding helps your lawn reach its full potential. With our overseeding services, even the most neglected lawns can be transformed into a vibrant and lush display of life. We'll assess your lawn and recommend the best grass seed for your climate, soil type, and sun exposure. With Elrod Landscaping's specialized overseeding services, you can expect: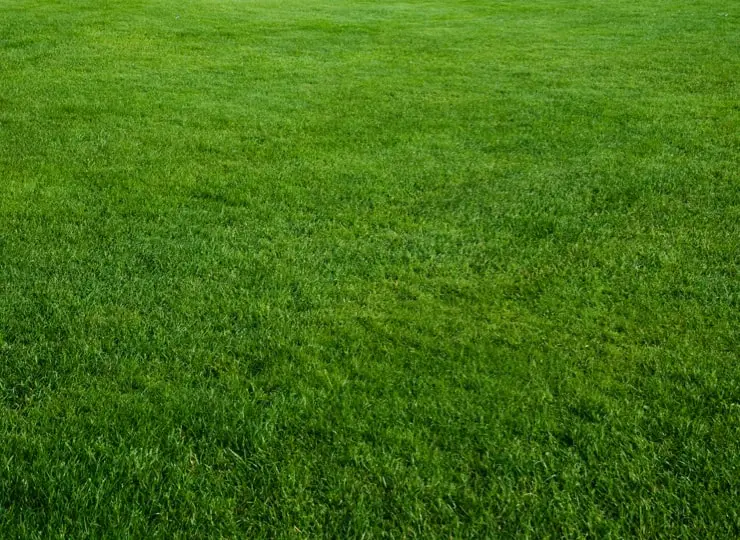 A Thicker, Greener Turf
The primary purpose of the overseeding process is of course to thicken and densify your lawn. When you overseed, the new grasses can bind together and create a stronger, more resilient lawn. Regular overseeding also helps provide a visible contrast between blades of grass, allowing for a lush and uniform green color. The improved root system that comes with overseeding helps promote healthier growth of your lawn over time and ensures that the grass is able to thrive for longer.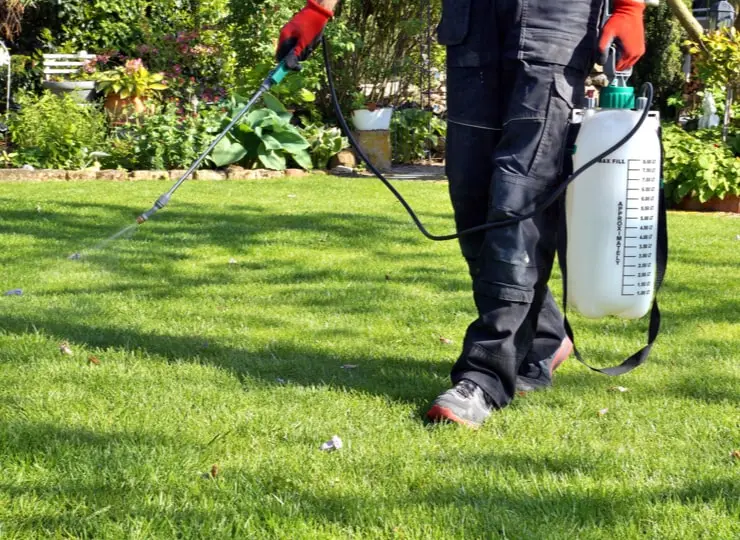 Better Weed Control
Overseeding can also help reduce the chance of weeds taking over your yard. With fewer gaps in the grass and increased root growth, your lawn will be able to ward off pesky intruders much more effectively than before. Weed control is an important benefit of the overseeding process, and Elrod Landscaping's team of experienced professionals understands just how to prevent weeds from infiltrating your lawn. We take weed control seriously and are confident that our overseed service will help to keep your lawn looking healthy and weed-free.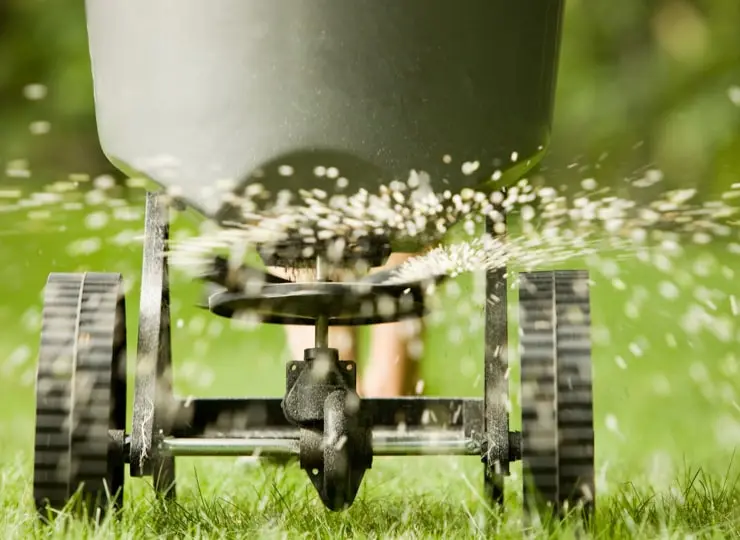 Less Fertilizer Required
Another advantage to overseeding is that it can help reduce the amount of fertilizer needed for your lawn. Quite simply, the thicker turf will require less nutrients, helping you save money and ease your environmental impact. Less fertilizer means fewer chemicals seeping into your soil and water, making overseeding a smart and eco-friendly choice. We'll assess your lawn and determine the most appropriate amount of fertilizer needed for optimal care and optimal results. Lawns that use less fertilizer are healthier, more beautiful, and cost-effective.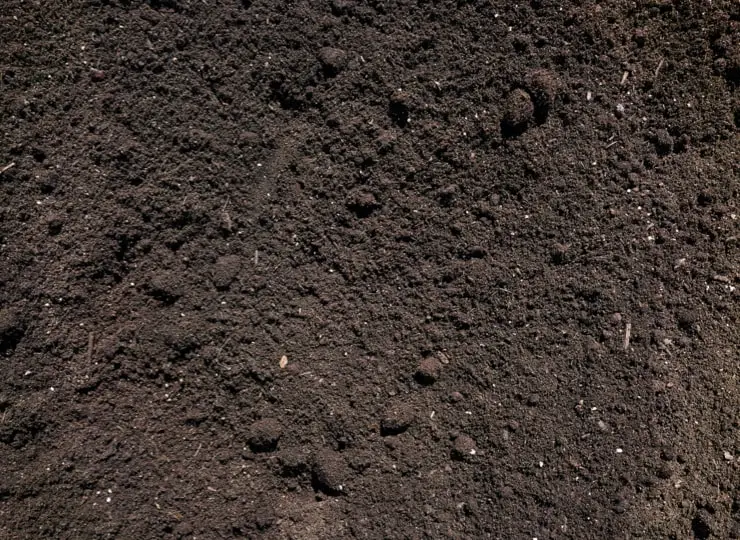 Improved Soil Quality and Texture
Your soil is the foundation of your lawn, so it's important to ensure that it is properly taken care of. When you overseed your yard, you introduce new grass seed which helps to introduce oxygen and loosen the soil, especially when you overseed in conjunction with aeration. The increased organic matter in the soil also helps retain water and provides essential nutrients for your grass. Essentially, overseeding helps promote healthier soil which in turn leads to healthier grass.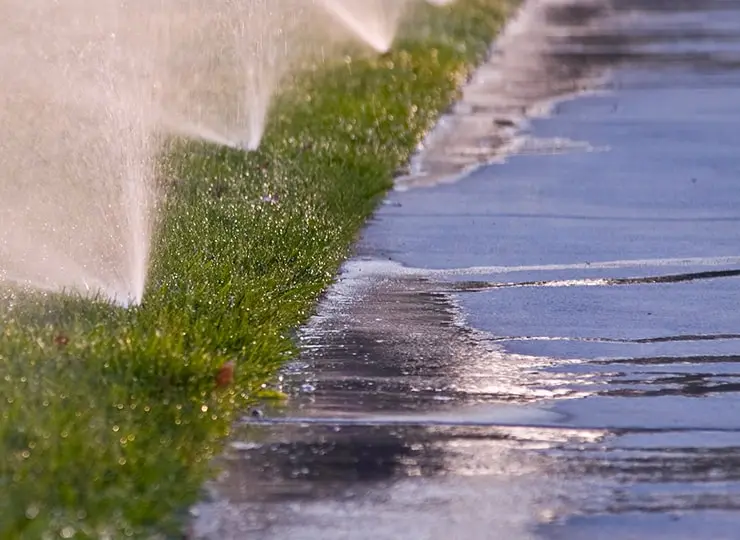 Improved Drainage
Not only does overseeding with Elrod Landscaping improve the appearance of your lawn, but it also reduces standing water in low-lying areas and improves overall drainage throughout your property. With better draining capabilities comes less pooling during storms and fewer mosquito breeding habitats—giving you one more way to enjoy spending time outside in your beautiful outdoor space.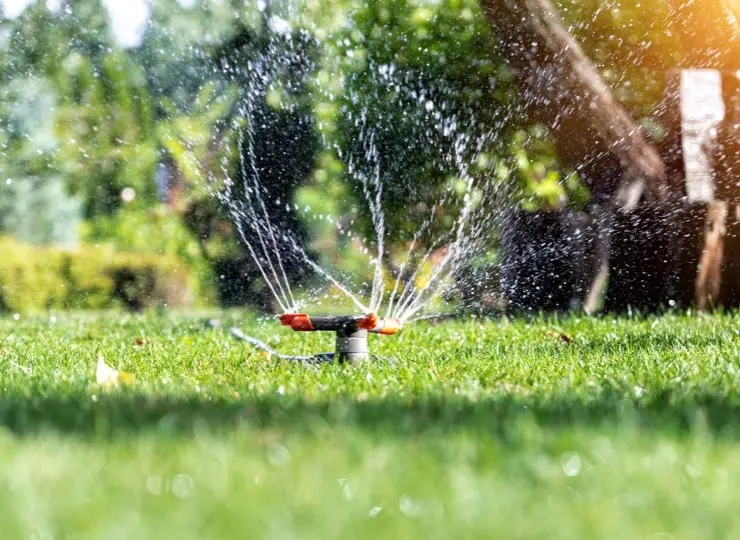 Enhanced Water Retention
How much water you'll need to keep your lawn healthy depends on the type of soil and weather conditions in your area. When you choose to overseed, you can expect improved moisture retention as the new grass is able to soak up more moisture than before. This helps promote healthier growth and ensures that your lawn stays lively and vibrant even during periods of drought or extreme heat. Proper hydration is essential for proper lawn care, and we'll help you determine the right amount of irrigation necessary for your lawn.
The Elrod Landscaping business model is built firmly on a foundation of humble service, integrity, and quality. Our experienced landscape professionals go the extra mile to provide you with the best possible value for your money while helping you achieve the lawn of your dreams.
We understand that your yard is an extension of your home, and we are honored to have the opportunity to serve you and make it all that it can be. With our professional landscaping services, you can trust that your lawn will look its best for years to come. Beyond our seeding service, we are pleased to offer the following services for your outdoor needs:
Often done in conjunction with overseeding in the fall or spring seasons, aeration is the process of creating small holes in the soil to allow oxygen, nutrients, and water to penetrate deeper into the ground. Aeration helps keep your lawn healthy by breaking up compacted soil which can inhibit root growth. Aeration is best done in the fall, and Elrod Landscaping can help you determine if fall or spring aeration is the best course of action for your lawn.
Regular maintenance means never having to worry about your lawn looking its best, and Elrod Landscaping is here to make sure that you don't have to lift a finger. Our experienced professionals can provide regular mowing and trimming services, as well as weed control and fertilization for optimal results. Our weekly and biweekly maintenance packages make it easy for you to keep your lawn looking its best without breaking the bank.
If you only need occasional help with your lawn, Elrod Landscaping also offers a variety of customizable one-time services. Whether you need help with mowing, fertilizer application, pest control, weeding, or anything else in between—our experienced professionals are here to help make sure that the job is done right the first time.
The Professional Overseeding Process
When it comes to overseeding your lawn, there is no substitute for the expertise and experience of the Elrod Landscaping professionals. Sure, you can toss a bag of seed into your spreader and throw it out in the back yard, hoping for the best, but that's probably not going to give you the lush lawn of your dreams. Our comprehensive overseeding process includes seed selection, soil preparation (including core aeration as indicated), and proper seeding techniques to ensure that you get the most out of your lawn transformation. We start by testing the soil composition in order to determine the best seed mix for your particular lawn. We then use our specialized techniques to ensure proper seeding depth, spread rate, and water regimen—all of which are key to a successful overseeding process.
Variety is the spice of life, and the same applies to your lawn. Different grass seed varieties thrive in different climates and soil types, so choosing the right seed mix to put in the spreader is essential for the long-term success of all lawns. We'll work with you to determine the best seeding mix for your outdoor space and climate. We take into consideration the amount of sun and shade, soil type, temperature range, water requirements, and other factors to determine the right mix for your lawn.
Once we've determined the best seeding mix for your lawn, it's time to prepare the soil. Oftentimes we use a process called core aeration to prepare the soil. Core aeration involves removing small plugs of soil from lawns and depositing them on the surface. This process ensures prime seed-to-soil contact, allowing the seed to make the most of its potential when planted. We use a combination of tilling, raking, and aeration to loosen the soil and break up hard clay or compacted soils. This type of aeration-preparation allows oxygen, water, and nutrients to reach the roots of your grass, which creates a healthy environment for your new seed.
At Elrod Landscaping, we use specialized spreader techniques in order to ensure proper placement of the grass seed and optimal coverage. Following aeration, our team uses a professional spreader that ensures the proper spread rate and depth for optimal seed germination. The right amount of seed in the spreader is essential for a uniform, healthy lawn; our team takes great care to properly spread the seed while accounting for any outdoor obstacles such as trees or shrubs. Once the new seed is sown, proper irrigation is a must. Our team makes sure that your grass receives just enough water to provide it with consistent hydration without over-saturating it. This helps promote healthy root development and ensures that your lawn looks its best over time.
Is Overseeding Right for Your Lawn?
Overseeding can certainly transform your outdoor space, but it's important to make sure that it's the right fit for your lawn. If you're still on the fence about whether or not you should overseed your yard this fall, our team of landscaping professionals will assess your space and discuss your options with you. Our seeding service professionals take into consideration several factors regarding your space including: the amount of sun and shade, soil type, temperature range, irrigation needs, and other factors in order to determine the best course of action for your lawn. Sod may seem like the easier option, but it's often a short-term fix that comes with long-term problems. Overseed instead and give your lawn new life without tearing up your existing turf. The results will speak for themselves!
Comprehensive Lawn Care Solutions That Work
Elrod Landscaping is here to help you achieve the lawn you've always wanted—and keep it looking great for years to come. Our range of lawn care services includes mowing, pruning, aeration, fertilizer application, and more. We use only the highest-grade products and materials in order to provide you with exceptional results that last. Our team of professionals take pride in their workmanship and strive to bring out the best in your outdoor space. Contact us today to get started on transforming your lawn with Elrod Landscaping.